World's most advanced Cosmetic Grading Machine (CGM) for Cellular Phones and Tablets
Deep-Learning based Machine Vision System for Automatic Inspection of Surface Defects and Objective Cosmetic Grading of Smartphone Devices.
DEEPSIGHT®'s patented Robotic 3D vision system can capture multiple images from all sides of the product. This includes automatic flipping and image capturing. Fast and Accurate detection, measurement, and analysis of surface defects such as scratches, digs, dents, and cracks on exterior surfaces of smart devices.
Flexible and adaptive Deep Learning algorithm for cosmetic inspection and grading.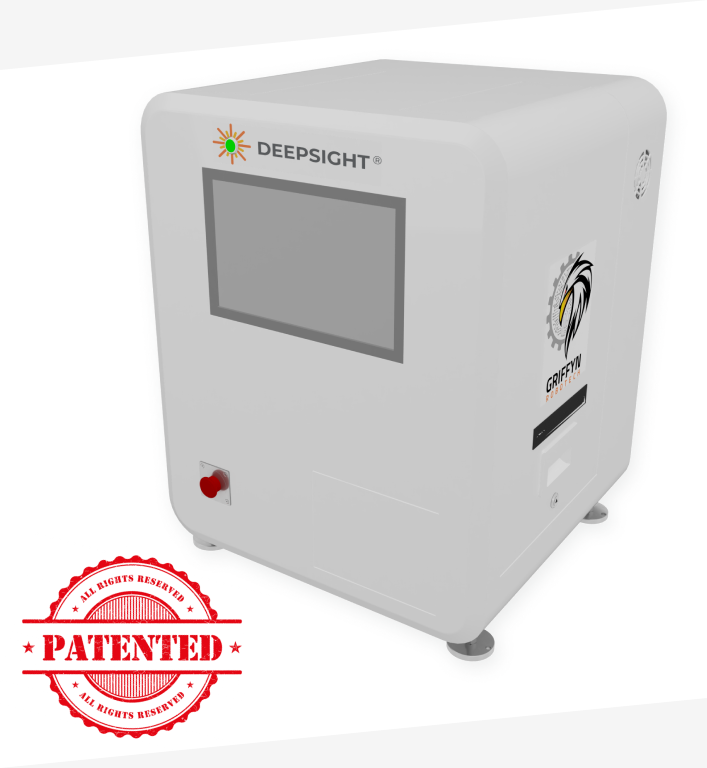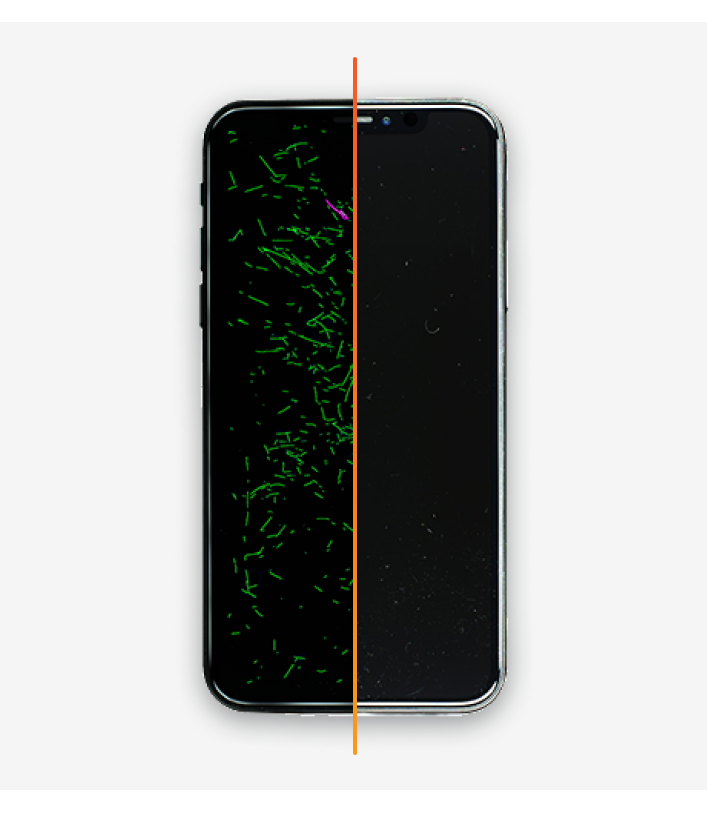 Consistent and Accurate Grading
In many cases, it is difficult for a human operator to see the extent of the scratches and other cosmetic variations in the device. The processed image clearly reveals the flaws by color-coding highlights that are superimposed on the raw image. Once DEEPSIGHT® has graded the device, the human operator can review the raw images and the processed images that highlight the defects of the device and itemize the parameters that triggered the grade it received. The grading data is stored in the cloud and electronically integrated with other supply chain management systems and warehouse automation.
AI and Deep Learning based Cosmetic Grading Machine
DEEPSIGHT® Portal offers comprehensive web-based dashboards and analytics that allow you to gain hidden insights into your business. You can know which channels consistently provide the highest and lowest quality of incoming devices.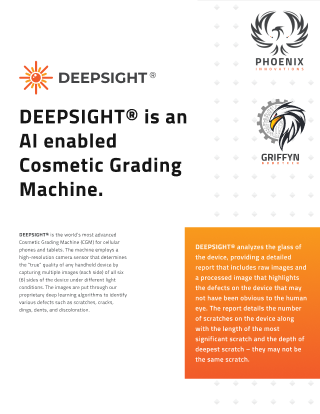 Learn how DEEPSIGHT® can help your business. We provide 24*7 technical support via email/calls that includes help in troubleshooting, installation assistance, and essential usability assistance. To know more about our Licensing, Support, and Cost Models, email us & we'll get in touch with you.
Let us help you optimize your factory operations!
Let us help you optimize your factory operations!