Automation Services to Optimize your Factory Operations
Griffyn offers a wide variety of Automation Services that optimize your factory operations, save costs and make you focus on your strategic initiatives.
Material Handling Solutions
Automate the pick-and-place solutions and let the machines and software take care of the repetitive tasks. Using 6-axis robotic arms, moving across multiple plains, we provide accurate and efficient pick-and-place solutions. Our AI-based advanced vision processing systems are programmed to identify object orientation and correct the gripper coordinates for smooth picking. Robotic arms guide the objects to their destination points.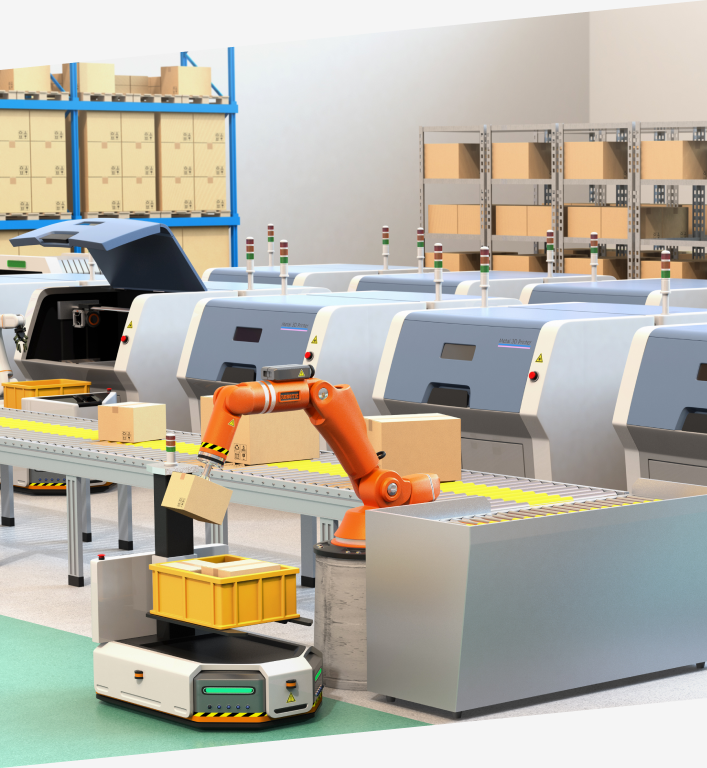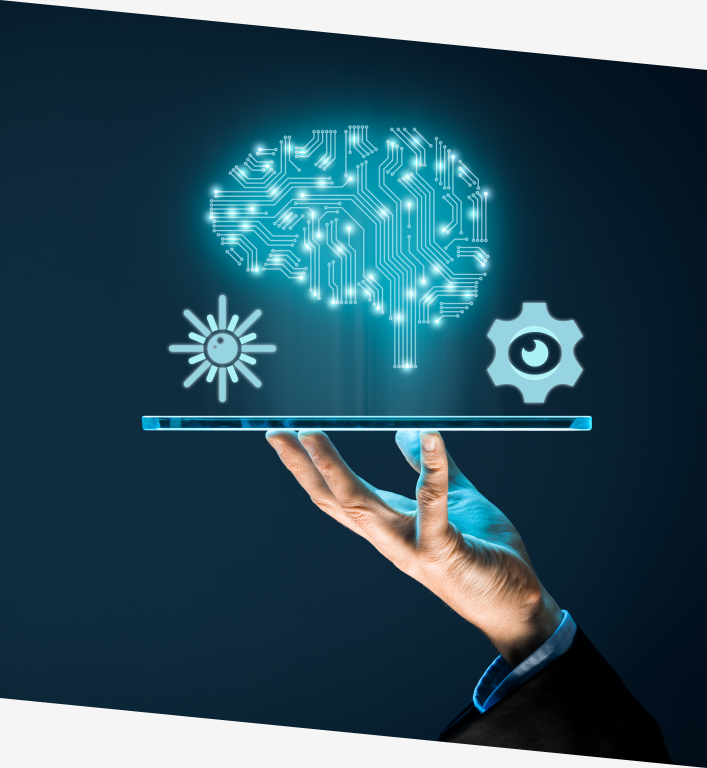 Combined with OPTIVITY® and DEEPSIGHT®, our advanced AI-based algorithms make it easy for you to inspect each and every product produced at your factory. It dramatically increases the quality throughput by rejecting substandard items. Items are inspected for


Microscopic Cracks or Scratches

Dimensions and Tolerances

Child Parts Presence/Absence
Our AI-based software guides robotic arms across different contours of surfaces to lay gluing agents and ensure two surfaces are appropriately sealed to each other. The driven robotic systems provide uniform dispensing of the glue, and rapid application avoids glue drying and wastage. The automated process results in the superior quality of gluing and sealing of surfaces.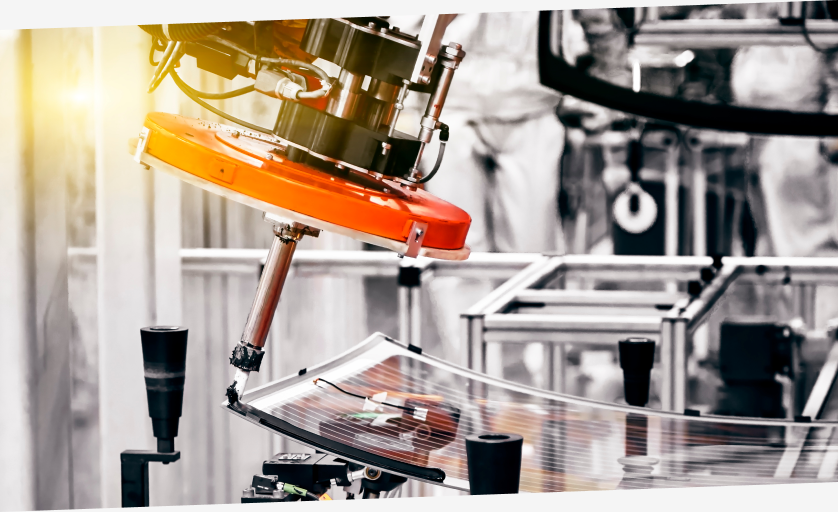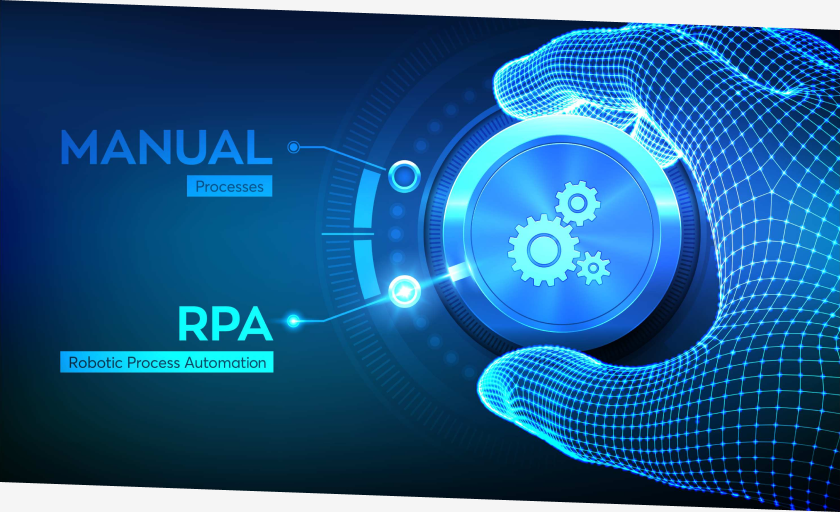 Improve your productivity and efficiency by automated conveyor routing, lifting, and sorting of items to optimize the end-of-line by technology and be assured of accuracy controlled by the software. Make your products ready for distribution and delivery faster.
Packaging and Palletizing
With a variety of grippers and programmable robots, ease into automated packaging and palletizing; improve safety, productivity, and reliability of your dispatches. Our solutions reduce idling time for the products that are ready and reach their distribution points faster and with appropriate packaging.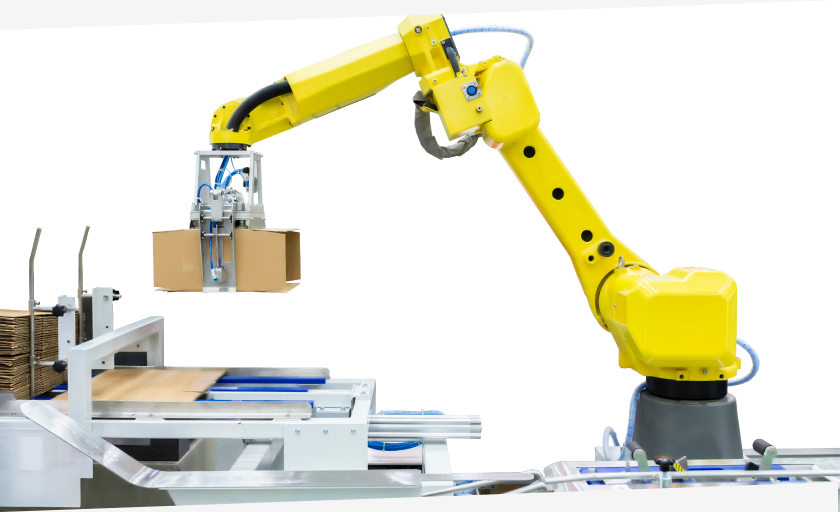 Let us help you turn those returns into revenue!
Let us help you turn those returns into revenue!